Reserve Your Wedding 1.844.360.1553
Belize Destination Weddings &
Honeymoons
Experience the epitome of exquisite beachfront weddings in Belize for your special day. Overlooking the azure Caribbean Sea, exchange your vows in tropical ambiance on Ambergris Caye.
Our resorts, nestled away from the bustling San Pedro town, present the perfect setting for couples seeking the ultimate "I Do" experience. Discover the idyllic Sandy Point Resorts for your beach destination wedding, vow renewal, and honeymoon on north Ambergris Caye.
Create an unforgettable destination wedding experience with our customizable à la carte services that reflect your love story and leave a lasting impression for you and your guests.
Whether you envision an intimate beachfront affair or a lavish celebration, our dedicated onsite wedding planner and creative team are here to guide and turn your vision into a reality.
With meticulous planning and seamless execution, we will curate every detail of your dream beach wedding, ensuring a truly personalized and memorable experience.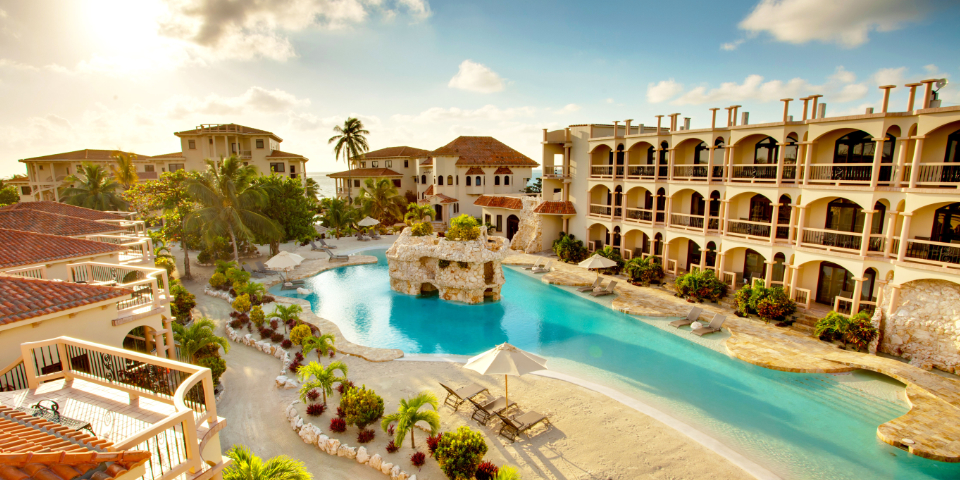 1. Book your wedding date & room
Start your journey by reviewing our exclusive offerings and resorts in tropical Ambergris Caye. Each property has its unique charm and amenities to provide your perfect wedding setting. When you're ready, fill out our convenient inquiry form to secure your wedding date and accommodation. Our team will ensure your special day is reserved just for you.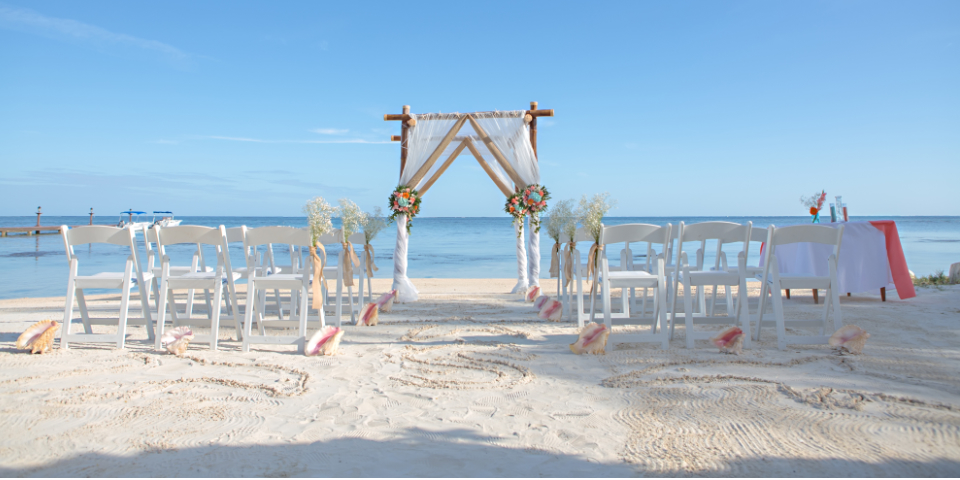 2. Select your style & preference
With your wedding date and room confirmed, it's time to unveil your love story. Through seamless online communication, collaborate with your dedicated wedding planner to identify and create a wedding experience tailored to your unique style and preferences.
3. Enjoy your wedding
As your wedding day approaches, it's time to immerse yourself in the magic of your destination wedding. Soak in the beauty of your surroundings while our expert wedding team takes care of all the logistics. Embrace your wedding day, capture unforgettable memories, and cherish the presence of your loved ones.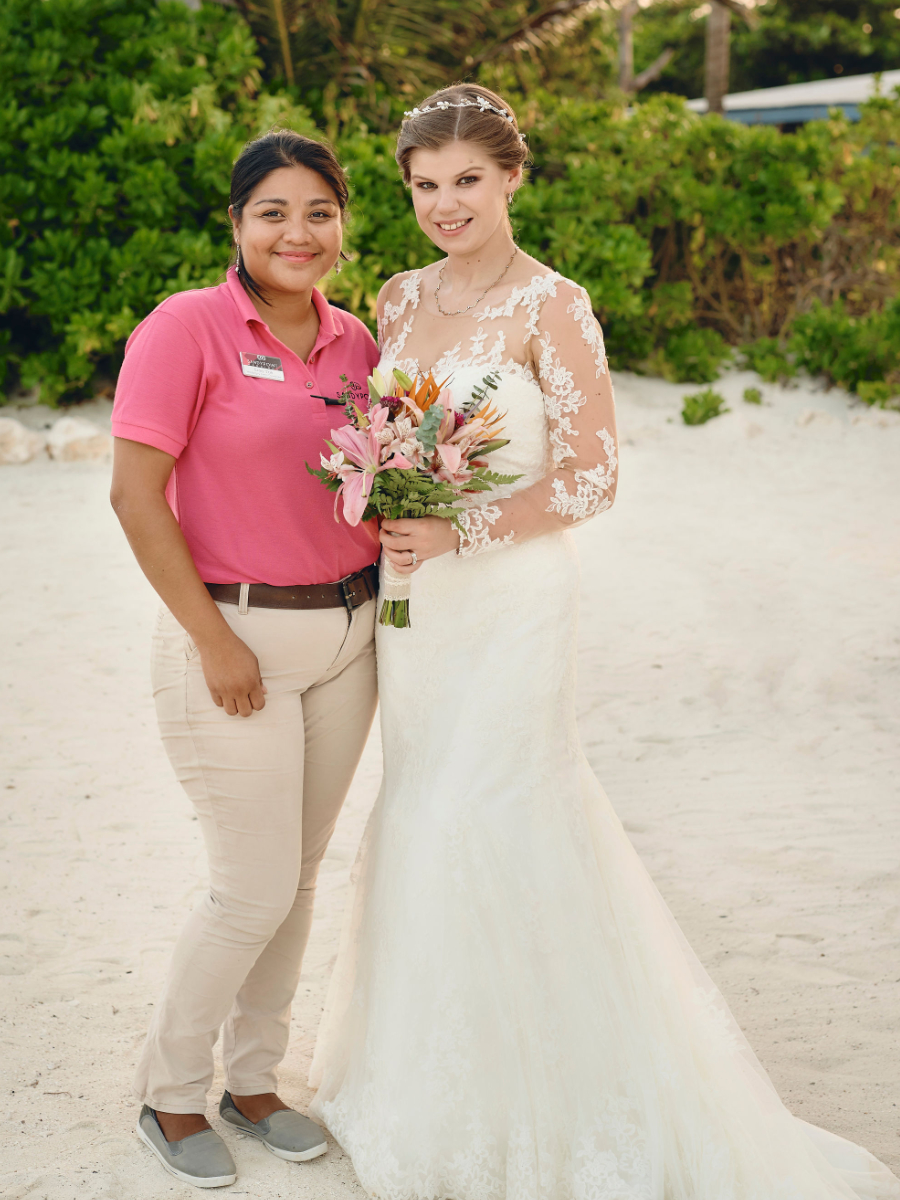 Our dedicated wedding planner and expert team are your ultimate partners in crafting your wedding in Belize. Our team not only understands the nuances of destination weddings in tropical paradise but is also intimately acquainted with incorporating the splendor of the location combined with the vision of your love story. Our passion for creating once-in-a-lifetime moments combined with Esmy's invaluable experience, ensures that your wedding journey will be a harmonious and unforgettable experience. Esmy has been the guiding force behind many couples' tropical love stories, and she can't wait to bring your unique vision to life.
Frequently Asked Questions
What sets Sandy Point Resorts apart?
Sandy Point Resorts is a distinguished collection of acclaimed beachfront vacation destinations situated on the stunning island of Ambergris Caye, Belize. Renowned for their unparalleled tropical beauty and charm, our resorts cater to diverse guests, from solo travelers seeking tranquility to wedding parties celebrating love and everything in between.
Which beach destinations make up the Sandy Point Resorts collection?
Coco Beach Resort – www.cocobeachbelize.com 
Indulge in the grandeur of our largest resort, nestled approximately 3.2 miles north of San Pedro Town.
Belizean Shores Resort – www.belizeanshores.com 
Experience blissful serenity at Belizean Shores, located north of Coco Beach, approximately 3.5 miles north of San Pedro Town.
Belizean Cove Estate – www.belizeancove.com 
Discover refined luxury at Belizean Cove Estate, a secluded haven approximately 3 miles north of San Pedro Town.
Costa Blu Resort 
Unwind in the tranquil beauty of Costa Blu Resort, situated approximately 6.5 miles north of San Pedro Town.
Each of these exceptional resorts contributes to the Sandy Point Resorts collection, providing you with tropical experiences on the captivating island of Ambergris Caye.
What are the essential requirements for a wedding in Belize?
To ensure a seamless and legally binding wedding ceremony in Belize, there are a few requirements you need to meet. These include:
Certified Birth Certificates: Both the bride and groom needs to provide certified copies of their birth certificates.

Marriage License Form: Upon arrival in Belize, our dedicated Wedding Coordinator will assist you in completing the Marriage License Form with accurate information. This form is a crucial step in the process.

Passport Pictures and Date of Entry Copies: Bring copies of your passport pictures and date of entry to Belize.
**Note: If either the bride or groom has been previously married, your Certified Divorce Decree is required. This document is submitted to the Belize Registry and is not returned, as it ensures the marriage legality in both Belize and the couple's home country.
By meeting these requirements, you can embark on a joyous journey to exchange vows in the enchanting destination of Belize with confidence and peace of mind.
How long should we stay at the resort before our wedding?
To ensure a truly memorable and stress-free wedding experience, a minimum stay of 3 nights for the wedding couple and their guests is required. By extending your time with us, you do not only have the opportunity to immerse yourselves in the enchanting ambiance of our resort but also enjoy the added benefit of a group discount, making your celebration all the more special. Embrace the blissful moments and create cherished memories during your stay with us before your unforgettable wedding day.
Can I host my wedding at Sandy Point Resorts if I am not a guest?
To ensure an impeccable wedding experience at Sandy Point Resorts, you and your guests are required to stay at the resort hosting your event for a minimum of 3 nights. By immersing yourselves in the luxurious comforts and breathtaking surroundings, you can fully embrace the magic of your special day. Our dedicated team will go above and beyond to create an unforgettable wedding experience exclusively for you and your loved ones. Discover the beauty of celebrating your love at Sandy Point Resorts, where your wedding day is craft with care and elegance.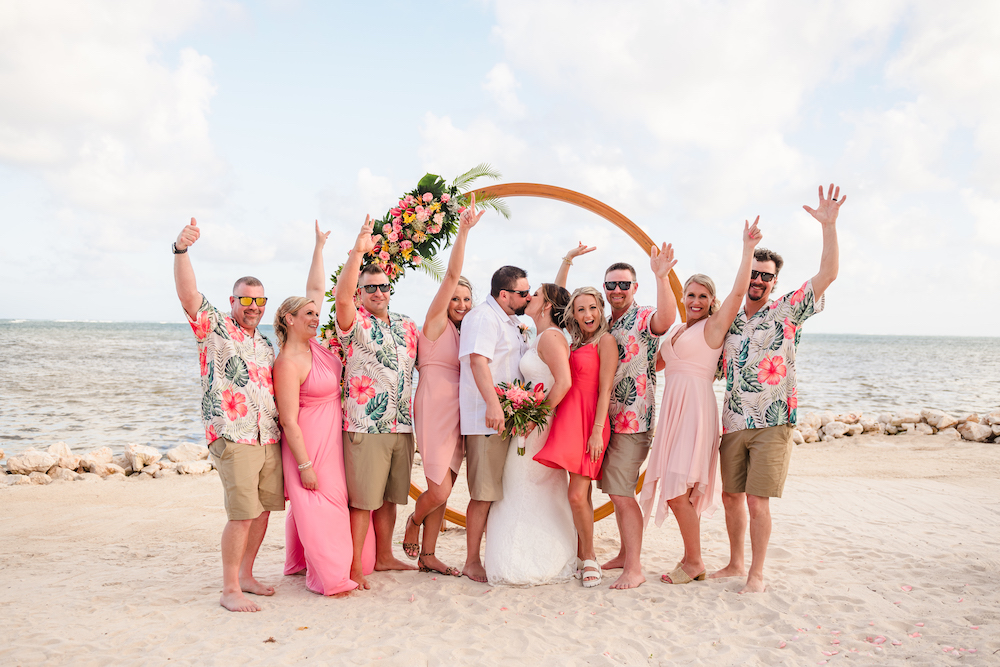 ryanne & nate – coco beach resort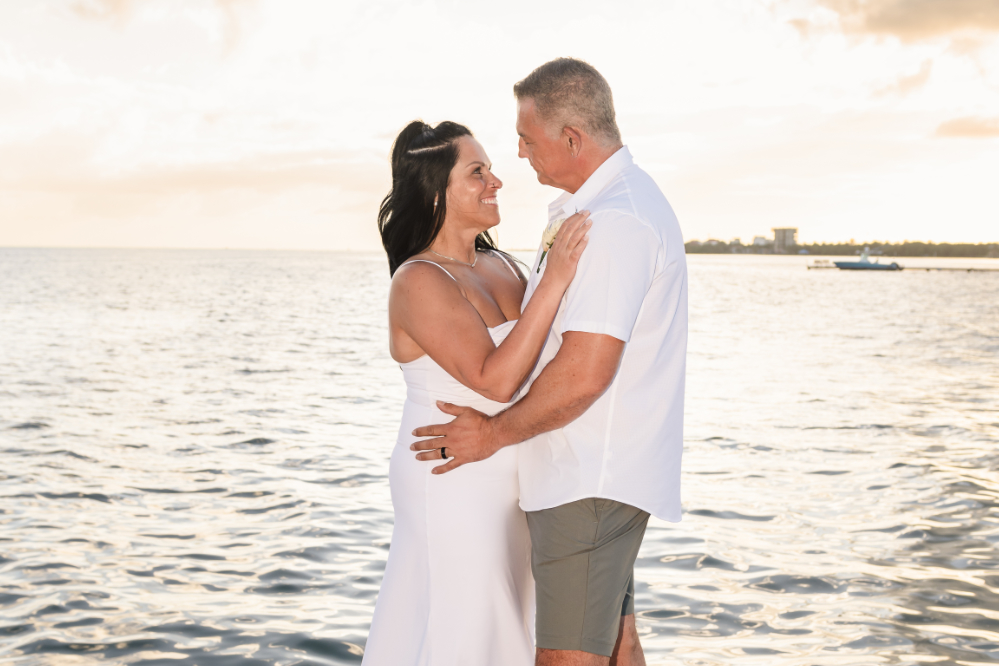 kelli & steve – Belizean Shores resort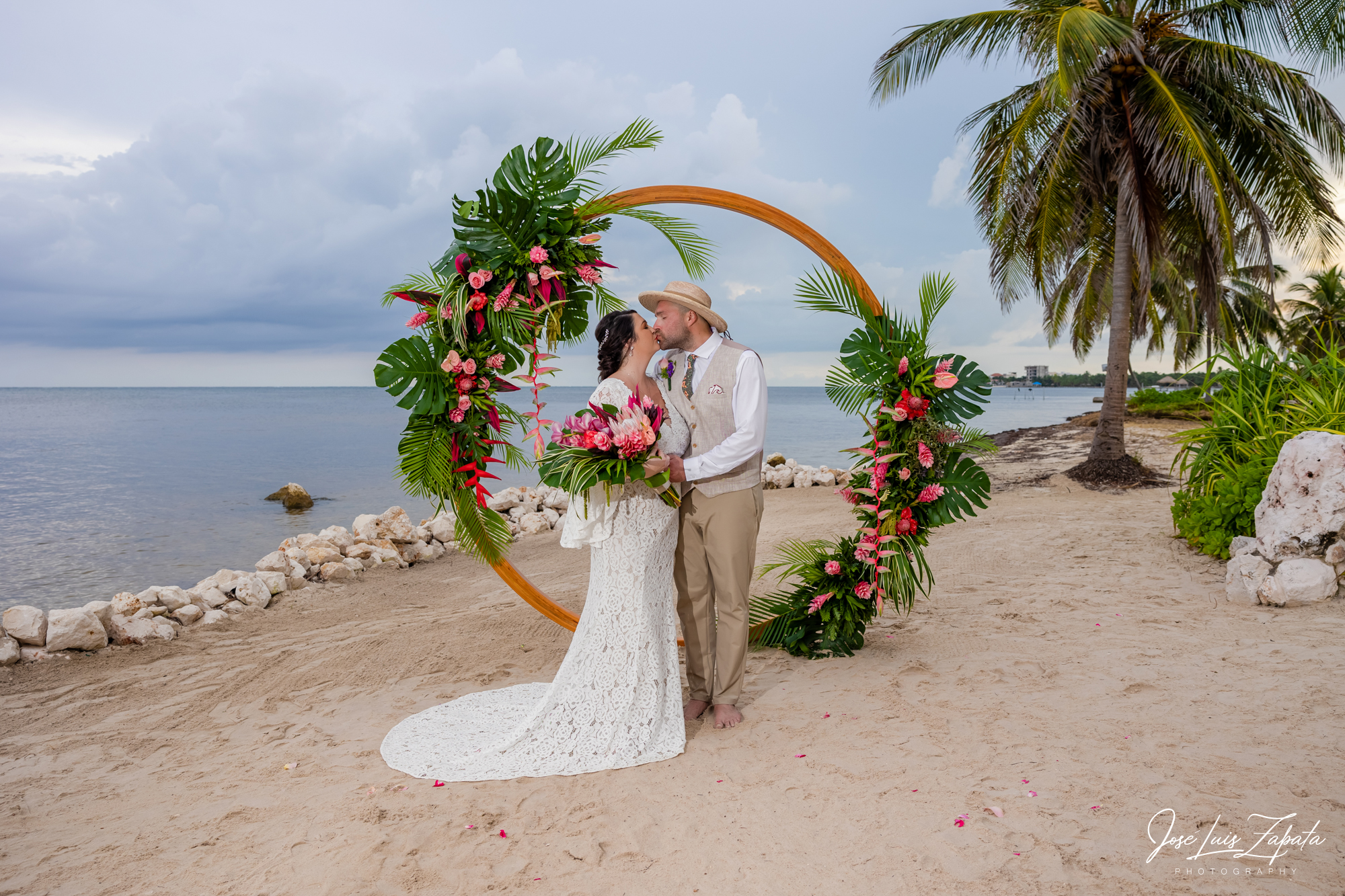 sara & collin – coco beach resort
Contact Us
We're excited to learn more about your vision! Please take a moment to fill out our contact form and provide as many details.
Let's get started.